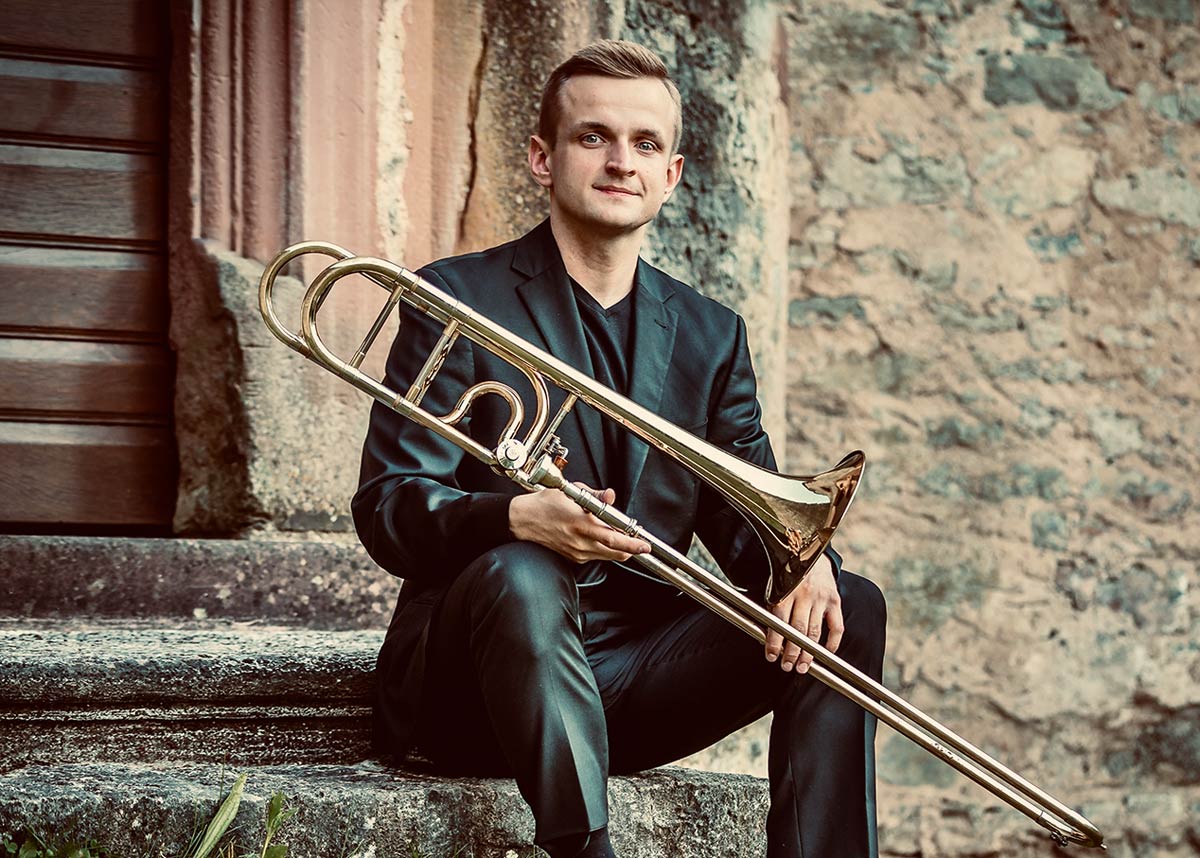 The first time I heard
Trombone Unit Hannover play was while I was a student in Krakow in 2011 during a recording of the prize giving concert of the "Deutsche Musikwettbewerb". Fascinated from the first to the last note I was astonished by the tremendous sound and instrumentation possibilities of the octet. From then on it was my big dream to play in a similar ensemble and follow in the guys footsteps . So I decided to continue my studies in Hannover. I would never have believed that only two years later my dream would come true, when I got the opportunity to become a member of this ensemble and to actually play the pieces I heard during the recording in Krakow. To play in the ensemble is both fun and inspirational for me but the best thing about Trombone Unit is that in every rehearsal and every concert each player only gives their best.
Karol Gajda
KURZVITA
Karol Gajda
was born in Poland in 1991. He is a student of Prof. Zdzislaw Stolarczyk (Warsaw) and Prof. Jonas Bylund (Hannover). Karol Gajda is a laureate of many national and international competitions. Among them he won the 1st prize at the International Competition "Città di Porcia" in 2011 and the 1st prize at the International Instrumental Competition in Markneukirchen in 2010 as well as several national prizes and scholarships.
Already at the beginning of his career Karol has given solo concerts with various orchestras such as: Polish Radio Orchestra, Prague Chamber Orchestra, Polish Baltic Philharmonic and others. He played as well solo recitals during Trombone Festivals in Europe and the US.
Since November 2017 he is principal trombonist of the Polish National Radio Symphony Orchestra in Katowice.