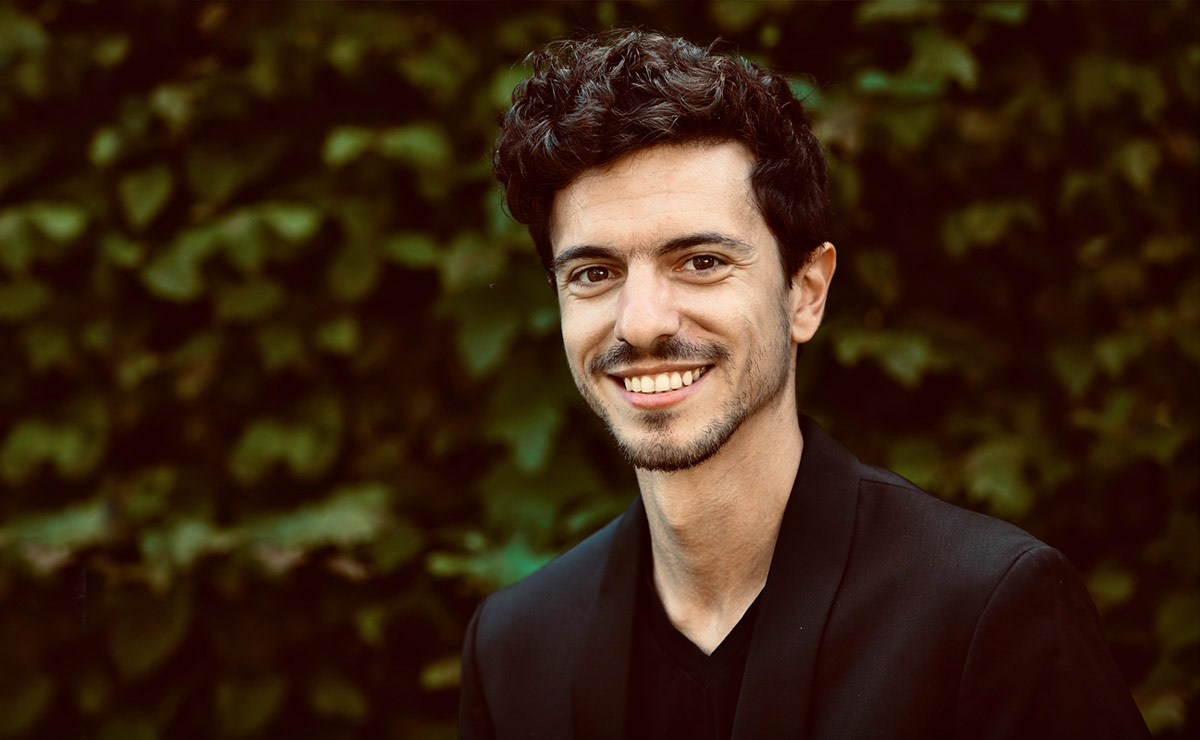 I still know exactly
how my association with Trombone Unit Hannover began. I was practising in a small music room at the university when my mobile rang. Fred asked me if I could come to the canteen and suggested that I bring my diary with me. I was aware that a few of Jonas Bylund's students wanted to form an ensemble and so I knew then, on my way there, that I would be a part of it.

Now, five years later, I am sitting here writing a text about my personal start with Trombone Unit Hannover. During this time, I have experienced many wonderful and important things with the Trombone Unit boys: the hard work, successful concerts both large and small, the lovely evenings after concerts, and above all the spirit in this 'TUH family'. These are all things that I really cherish and that I look forward to in the future.
Angelos Kritikos
VITA
Angelos Kritikos
made his first musical experiences aged 8 years old by playing the euphonium. Four years later he started playing the trombone. His greatest success so far was winning the International Aeolus Wind Competition in Düsseldorf in 2009. In 2010 he won the second prize at the International Instrumental Competition in Markneukirchen. Angelos Kritikos is solo trombonist of the Bamberger Symphoniker since September 2009.